Sponsorship
Sponsorship & Exhibition Prospectus
Invitation The Asian Crystallographic Society (AsCA) and the Society of Crystallographers in Australia and New Zealand (SCANZ) invite you to be a sponsor or exhibitor at AsCA 12/CRYSTAL 28 to be held in Adelaide from 2-5 December 2012. This is a regional meeting of the Asian crystallographic community and will cover a wide range of topics in crystallography spanning the fields of biology, mineralogy, materials science and cultural heritage studies among others. AsCA meetings are typically held in non-IUCr Congress years (i.e. around 2 out of 3 years). The previous two AsCA meetings were held in Beijing in 2009 and Busan in 2010, and each attracted over 400 participants. Among the countries in AsCA are Japan, India, China, Korea, Taiwan, Australia and New Zealand.
The AsCA 2012 meeting will be combined with the biennial (approximately) national meeting of SCANZ (i.e. "CRYSTAL 28"). In addition, the AsCA/CRYSTAL meeting will be associated and contiguous with a special commemorative event to mark the 100th anniversary of the development of X-ray crystallography, namely the Bragg Centennial Symposium to be held at the University of Adelaide on 6 December, 2012. A number of speakers who have a personal and scientific link to Lawrence Bragg will present lectures at the Bragg Symposium, including Professor Dame Louise Johnson (Laboratory of Molecular Biophysics, Oxford) who is also the 1987 Fellow for AsCA 12/CRYSTAL 28.
The Program Committee is working hard on ensuring that the conference will attract a substantial number of the leading researchers in crystallography from the Asian region and beyond. We expect in excess of 300 participants.
Sponsorship provides an excellent opportunity to promote your name, to support your brands and to maintain a high profile among specialists in the field of crystallography before, during and after the event. The Conference delegates are keen to improve their scientific knowledge and by aligning your company with this important scientific forum you will demonstrate your commitment to assisting their development, a positive factor in consolidating brand loyalty. We look forward to your expression of interest and support for this Conference.
Prof John Carver
Conference Convenor
The organising committee of AsCA 12/CYRSTAL 28 would like to thank our sponsors for their generous support.
Gold Sponsors


Bronze Sponsor

Name Tag Sponsor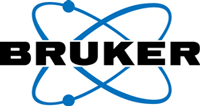 Bragg Symposium Sponsors
Sponsors of Both Meetings.